2021 at A Glance: What Happened in Crypto
2021 was an incredible year for cryptocurrency. Nearly every coin and token on the market discovered new all-time highs, and cryptocurrency adoption has achieved its highest point in history. In this piece we will look at some of the amazing things that happened within cryptocurrency!
Ethereum
One of the most important events that took place within this last year didn't happen all at once, but rather gradually, over a long period of time. Ethereum managed to outperform its sole larger peer, Bitcoin. Ethereum's growth in market capitalization is an economic milestone, as it is indicative of the hypothetical "flippening" event, in which Ethereum eventually surpasses Bitcoin as the world's most valuable cryptocurrency. Since Ethereum is an open source, smart contract development platform, it may have more overall potential than Bitcoin, which is only used as a store of value beyond its rudimentary smart contract capabilities.
Bitcoin in El Salvador
Bitcoin being mined in El Salvador using geothermal energy
Perhaps the most important thing which happened in cryptocurrency was El Salvador's adoption of Bitcoin as a national currency. It has been long predicted that if one nation were to adopt a cryptocurrency project as national currency, it will only be a matter of time before other nations do the same. In the case of El Salvador, Bitcoin has not only been adopted as government money, it is also being mined in mass quantities, using geothermal energy. The geothermal mining industry has become a major revenue stream for not only El Salvador, but many countries throughout Latin America.
The Metaverse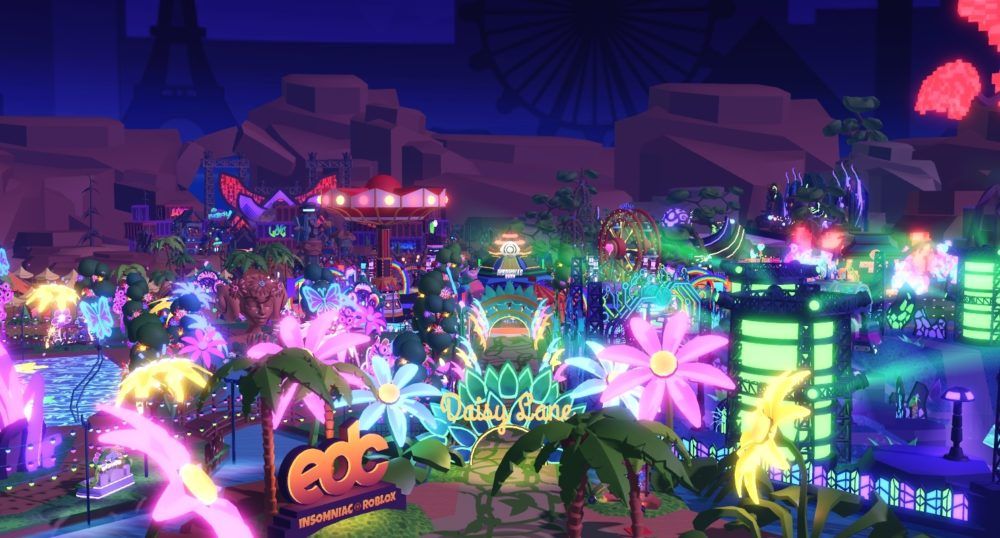 Electric Daisy Carnival in the Roblox metaverse as the first ever digital music festival
One of the most interesting phenomena which occurred within the past year was the degree to which the concept of the metaverse affected cryptocurrency. Although the majority of the metaverse boom occurred right around the end of the year, it still played an important role in how we use crypto, as well as how cryptocurrency is viewed by the public. The way that the metaverse is growing along with cryptocurrency, it is conceivable that gamers may very well be playing videogames on various blockchains rather than various gaming councils.
NFTs
Over the course of this last year, we have seen a lot of wild things happen. One of the wildest things to occur in 2021 was the rise of the NFT. NFTs can range in use cases from some of the most expensive pieces of digital art with the laziest of design schemes, to more palpable purposes, such as securely transferring legal documents and medical records. This piece for example is the most expensive NFT to have ever been purchased by one individual investor for a whopping $69 Million.
Most expensive NFT sold to a singular person for $69 Million
NFTs have also become incredibly important to the gaming world, as almost every ownable item within the metaverse is an NFT. Many games, such as Axie Infinity, revolve entirely around NFTs, although we are also seeing NFTs sneak their way into quite a few other, more traditional kinds of videogames, such as Shiny Pokémon.
Conclusion
Cryptocurrency has grown to do some truly amazing things within the last year, which is why we here at Killer Whale believe that crypto is going to play an incredibly pivotal role in the future of technology and finance. Although crypto may be incredibly volatile and far less understood by the majority of people than traditional markets, using Killer Whale Signals and Strategies is one of the safest and most intelligent financial decisions one could choose to make. With crypto growing the way that it is, technical analysis indicates that we may very well be looking at the million-dollar Bitcoin in less than 10 years!
Killer Whale Crypto
CHANGE THE WAY YOU TRADE